Opera America/Opera Volunteers conferences are energizing events.  Meeting old friends and acquaintances, getting new ideas, discovering communities of opera lovers and their companies.  The recent Opera Conference 2018 was all of this, made even more seamless by the amazing Guild volunteers.  They staffed the registration desk, answering every conceivable question with enthusiasm.  They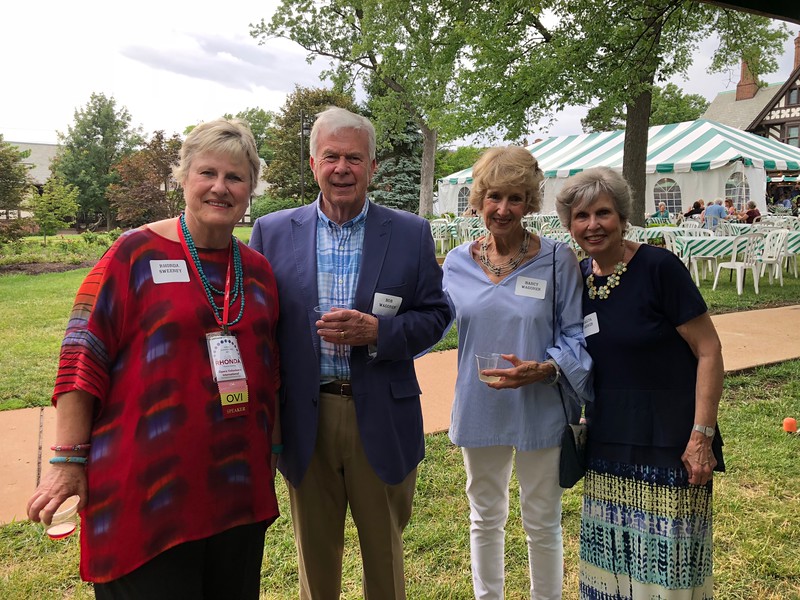 lined the path from our buses to the opera house, ready with umbrellas on each blustery evening.  They hosted the Grantors' reception, waited on us at the gift shop, and made us all feel welcome.
These volunteers were members of the Opera Theatre of St. Louis Guild(OTSL) – a corps of about 300 regular volunteers who provide more than 12,000 volunteer hours a year…
Read Journalist Patricia Rice's in-depth article about the Guild that appeared in OVI's Summer 2018 Newsletter.
Visit their volunteer signup page to see what OTSL volunteers do.