Since 1994-95, Opera Volunteers International has honored over 100 individuals and support groups who have made outstanding contributions to their opera companies and to their communities. Partners in Excellence recognition also may be extended to support groups to recognize an important milestone or achievement.  Recipients of a Partners in Excellence Award are recognized for their achievements at a meeting of the membership at an OVI Conference, and in OVI's various publications.
Each Partner in Excellence has been recommended, in writing, by the president of an OVI member Support Group; two additional letters of recommendation are required from senior, appropriate, involved persons who are familiar with the individual or organization being nominated (eg, opera company general director or board president, music school department head, school district superintendent.)
Applicants can choose between two application formats: a Printable Microsoft Word document to fill out, save, and email in, or an Online Form featuring auto-save, so you can complete your form at your own pace. Your application is automatically forwarded to OVI, with a copy sent to you for your records.
Have a Question for our Partners in Excellence Director? Reach out via email:
Celinda Niggemyer partners@operavolunteers.org 
APPLICATIONS FOR THE 2024 AWARDS WILL BE ACCEPTED UNTIL FEBRUARY 1, 2024
Click here to submit an Online Application to nominate an Individual
Click here to submit an Online Application to nominate a Group 
Click here to download a Microsoft Word document of the application materials.
2023 PARTNERS IN EXCELLENCE
Arlene Alm – Twin Cities Opera Guild
Arlene Alm has been a member of Twin Cities Opera Guild for 45 years, serving in many leadership roles since 1977. In addition, she has supported and promoted opera through her company, Ovation Opera Tours – opera tours between 1977 and 2017, leading people to opera in the US and opera tours throughout Europe, Some of her roles at Twin Cities Opera Guild include, 1993-2001 -TCOG Assistant Treasurer, 2001-2005 -TCOG President, and 2005-Present – TCOG Treasurer. She created a d mailing list of 2000 friends of opera and music education for TCOG. The guild has made grants totaling over $758,000 benefiting 208,000 students. "Arlene has gone above and beyond in her volunteer work because she also performs most of the duties that would normally be done by an executive director. The TCOG has been made better because of Arlene's passion, commitment, and talent". John Kupris
Lisa Hagstrom – Opera Omaha Guild
Lisa Hagstrom was nominated by Opera Omaha and the Opera Omaha Guild for her over 25 years of volunteer activities. According to Deb Peterson, Opera Omaha Guild President, "Lisa's time volunteering shows her love and commitment to her community, …[she] is always available to help when needed, all the while working full time and raising her family." Her commitment to volunteering merits recognition with this achievement award. Lisa has served as OOG Marketing Chair, Membership Chair, Guild Vice President,2014 OOG Cotillion Chair, 2017 Cotillion involvement, 2006 and 2014 Guild President, and 2022 Opera Omaha Advisory Board. Lisa will attend the Awards Luncheon in Pittsburgh with her daughter, who is also active in Opera Omaha Guild's Cotillion.
2022 PARTNERS IN EXCELLENCE
Vernie Jones      Opera Omaha Guild
Vernie Jones has long been a passionate and dedicated community leader. She joined the Opera Omaha Guild more than 20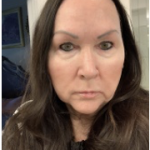 years ago and held several board positions before becoming Guild President in 2005. During her tenure as President she greatly increased membership and created new fundraising opportunities with her leadership, time and talent, raising an impressive $137,000 for Opera Omaha, as well as providing fun and interesting social events for the opera community. . She has contributed to all areas of the Opera Study Group to bring community members together to learn more about and create support for Opera Omaha. Most recently she, along with a co-chair, revived Opera Omaha's upcoming productions. successfully continued as a Zoom program
Nancy Martin       Peach State Opera 
Nancy Martinhas been an invaluable, dedicated volunteer for more than 10 years with Peach State Opera. She offers to take on any job before she is asked and the list of jobs is long. Nancy's been involved with making props, making marketing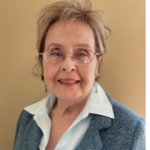 calls, inventory and making  of costumes, creating and typing supertitles, distributing tickets, enlisting and managing community groups to help with "front of house" needs, serving on the Advisory Board and more. She is always available as a "Jack of All Trades" volunteer. Nancy is known for filling in to do whatever is needed, along with a great sense of humor. The success, survival and growth of Peach State Opera has been partly due to Nancy's initiative and can do attitude.
Jan Schueppert     Twin Cities Opera Guild
Jan Schueppert became a member of the Twin Cities Opera Guild in 1977. For over 44 years she has been a creative leader for
the Guild. Jan has served as President twice, Fundraising Chairman, Newsletter Editor and vibrant cheerleader of opera education for youth. Opera education for youth has been her forte, identifying and guiding programs for all ages. She continues to this day to be an active and inspiring volunteer. The Twin Cities Opera Guild is alive and active in part because of her dedication as a volunteer. Jan has also represented Twin Cities Opera Guild as a member of OVI since 1986, serving on the board assisting opera companies with the development of Guilds.
Janet Sims      Houston Grand Opera Guild
Janet Sims has been a volunteer extraordinaire for Houston Grand Opera.  She is currently serving as Guild President for the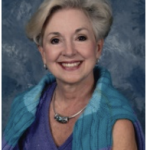 second time. Janet has served as VP of the Houston Grand Opera Studio program, being involved as a Buddy for young artists and part of the Hospitality and Special Events. Program.  She has a passion for hospitality and has served many times as Chief Host for the Guild Artist Hospitality program. In appreciation of her years of Guild Board leadership Janet was named a Volunteer of Distinction 2009 and Volunteer of the Year 2010. Most recently in 2020 she was elected as a Lifetime Trustee of the Houston Grand Opera. Janet shows her love of opera by being a committed and active volunteer year after year.
Twin Cities Opera Guild 70th Anniversary
For over 70 years Twin Cities Opera Guild has been volunteering to offer financial and logistical support to opera companies, schools of music and a multitude of Twin City and Minnesota State organizations which perform and educate students and the general public about the art form of opera.  This is a long and impressive history of volunteer innovation and success. The Guild began in 1952 as an auxiliary Women's Guild to promote opera and encourage attendance of the Saint Paul Civic Opera. An early focus, besides selling tickets for the season, was to enable high school students, Veterans Hospital patients and student nurses to see performances.
In the 1960's the Guild originated "Candlelight Dinners" as their major fundraiser. The funds raised helped to expand the
promotion of performances and expand their opera education program. This event continues to be the major source of funds today supporting a major portion of annual grant awards totaling nearly $90,000.
In 1973 St Paul Opera Guild hosted the second Opera Guilds International Conference for 105 Guilds. During the same time period they hired professional singers from the New York Met to form an Artist in Residence Quartet to tour Minnesota Schools. The concept continues today through Fargo Moorhead Opera and the University of Minnesota Opera reaching students in 45 schools.
In 1976, the Saint Paul Civic Opera merged with Minnesota Opera and the name was changed to Twin Cities Opera Guild. The focus continues to be on music education, with many funded opera productions created especially for school tours. The Guild has been recognized locally and regionally for being both pioneers and current active supporters of music education in the field of opera.
Partners in Excellence Archive