It's just for kids… My audience isn't very tech savvy…I don't know how….
If you've been reluctant to explore and frustrated by what you've read about the uses – and abuses – of social media but you'd really like to find new avenues to expand your group's reach, you won't want to miss this informative session.
Media Consultant Vanessa Dillingham will give us a virtual class on putting social media to work for opera volunteers;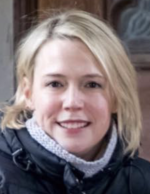 which platforms will suit your needs, how to fit your messaging to the medium. Vanessa has helped volunteer groups and companies reach their audiences by tailoring their use of social media to best fit their specific needs and goals.
The session will be held on Zoom on  November 14, 2022, at 12:00 PM Pacific Time, 2PM Central. There will be plenty of time for your questions at the end of the session. There is no cost but participants need to register to receive the link to the Zoom call.  A recording will be available.
https://us02web.zoom.us/meeting/register/tZIkc-GsrTgrE9e1Gvk_LSscmSv4V0nJzJnz