Opera Guild Description
For more than 40 years, the Guild has been behind the scenes, a chorus of support using its many voices to broaden the appeal and knowledge of Houston Grand Opera.  Guild members perform in a myriad of roles, from education docents to studio artists' buddies to event underwriters.
In addition, the guild hosts
A full calendar of social and educational events and community outreach programs throughout the year
Volunteer performances ranging from one-time commitments to stellar appearances spanning an entire season
Unique opportunities to contribute to the development of young talent and meet the singers who grace the stages of opera houses around the world
Janet Sims is president of the guild.
Opera Guild Address
510 Preston Street, Fifth Floor
Houston, TX
77002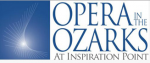 Opera Guild Description
Opera in the Ozarks at Inspiration Point is a unique training program and festival founded in 1950.
Affiliated with the National Federation of Music Clubs (NFMC), Opera in the Ozarks has earned the reputation of being a prominent training program for all singers interested in pursuing a career in opera. Our alumni have sung on all the major operatic stages of the world. One of the outstanding features of the program is that every participant is afforded an opportunity to perform in fully produced operas, a scenes program or an educational outreach program taken to the several areas in Northwest Arkansas. Four weeks of intensive rehearsals under the direction of a professional staff culminate in a month of performances over the course of which the artists continue to grow and develop.
Nancy J. Preis is the general director.
Opera Guild Address
P.O. Box 127
Eureka Springs, AR
72632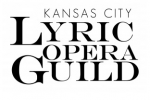 Opera Guild Description
 Founded in 1961, the guild is a social and support group for men and women of all ages who attend the Lyric Opera of Kansas City and enjoy the camaraderie of others who share their interests. Throughout the year we party, get up close and personal with the artists and help them get acquainted in town, take trips together, share opera stories, learn LOTS…and generally support the Lyric Opera of Kansas City. We even have a "sub-set" of the Guild—Young Friends of the Lyric—just for young professionals under the age of 40.
Karen Yungmeyer is the guild co-president.
Opera Guild Address
612 E. Depot Avenue
Leawood, MO
66209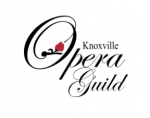 Opera Guild Description
The Knoxville Opera Guild is a volunteer organization created in 1992 to support Knoxville Opera and provide a means of fellowship and networking for opera lovers through cast parties, fund-raising events, and educational activities. The Guild makes opera accessible to an increasingly diverse audience and enhances the quality of life in our community. The Guild's annual fund-raising events include an Opera Ball, a Martini Party, a Croquet Tournament, Opera Up Close meals, and Pre-Opera Brunches, which together raise over $100,000 for Knoxville Opera.
Knoxville Opera Guild also partners with the Nashville Opera Guild to present the free-admission annual Metropolitan Opera Middle/East Tennessee District Auditions.
Julika Mullaney is president of the Guild.
Opera Guild Address
612 E. Depot Avenue
Knoxville, TN
37919
Opera Guild Description
Nashville Opera Guild (Friends of Nashville Opera) members have cherished their role in preserving and promoting grand opera in Middle Tennessee through their support of Nashville Opera since its founding in 1981.
The guild supports HCA TriStar Nashville Opera ON TOUR who visit more than 28,000 school children in Middle Tennessee each year; helps the Metropolitan Opera find new, inspiring talent through its annual district and regional auditions; provides gift bags, transportation and housing for visiting artists; and hosts parties in appreciation for the cast and crew of each opera production. Volunteering with mailings, telephoning, computer entry, and other office activities helps Nashville Opera put its dollars on the stage!
Nashville Opera Guild provides scholarships for rising vocalists, such as the Fellows Program with Belmont University, and supports the Mary Ragland Young Artist Program, a competitive national program which offers valuable stage experience to the next generation of stars.
Anita Cash is the guild president.
Opera Guild Address
The Noah Liff Opera Center
3622 Redmon Street
Nashville, TN

37209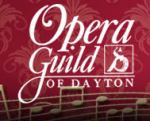 Opera Guild Description
Our mission is to encourage and promote opera in the Greater Dayton area and to support Dayton Opera through fundraising, marketing and education activities.  The Opera Guild of Dayton was founded in 1963. Between the years 2000 and 2014 the guild has contributed over $2,700,000 in direct contributions and in-kind services to Dayton Opera.
Margarete Jennings is president of the guild.
Opera Guild Address
745 Woodbourne Trail
Dayton, OH
45459
Opera Guild Description
The Guild's mission is to support student artists in the University of Alabama Opera Theatre program; to increase the number of ticket purchasers, donors, and fans; to enhance the visibility of opera at UA, in Tuscaloosa and beyond; and to extend opera through outreach and education for diverse audiences in the community.
The guild president is Jim Jolly.
Opera Guild Address
Tuscaloosa, AL
35487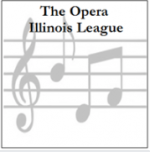 Opera Guild Description
Beginning as a support group for Opera Illinois in Peoria in 1972, the Opera Illinois League survived the closing of its parent company and obtained its own 501(C)(3) under continuing president, Mary Ellen Clancy.  The League has provided opportunities for its members to hear pre-performance lectures prior to the Metropolitan Opera matinee series, and has arranged tours to attend performances throughout the Central Illinois area.
Mary Ellen Clancy is the league president.
Opera Guild Address
3805 North Knoxville Avenue
Peoria, IL
61614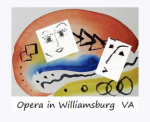 Opera Guild Description
Opera in Williamsburg is dedicated to bringing to Williamsburg, Virginia, intimate fully-staged opera with world class casts.  Funded by ticket sales and the support of members of the community, Opera in Williamsburg is committed to the highest artistic standards and maintains a relationship with the International Vocal Arts Institute (IVAI), under Joan Dornemann and Paul Nadler.
Naama Zahavi-Ely is president.
Opera Guild Address
PO Box 2041
Williamsburg,VA
23187
Opera Guild Description
Opera Maine is the only opera company in Maine that presents fully staged operas with nationally and internationally acclaimed artists. We are dedicated to producing creative, inspiring and professional opera performances of artistic excellence. We achieve this mission by:
Promoting our performances and other events locally, regionally, and nationally
Providing educational opportunities related to opera in local schools and other forums
Fostering young operatic talent
Reaching out to our audience, supporters, and community to share our enthusiasm for opera and to collaborate with them in creating and enjoying our productions.
Caroline Koelker is the Executive Director.
Opera Guild Address
PO Box 7733
Portland, ME
04112