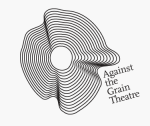 Opera Guild Description
Since 2010, Against the Grain Theatre has been making waves in Canada's classical music scene.  Offering everything from Mozart, Handel, Schubert and Puccini to Britten, Messiaen, Janáček and Kurtág, we have made it our mandate to exhibit fresh, daring re-interpretations of classical repertoire. We perform in nontraditional spaces — courtyards, bars, Victorian mansions, wedding halls — and with scaled-back accompaniment, such as a string quartet or piano, to bring out the full force of operatic singing in close quarters.  The result?  A thrilling, intimate, and unforgettable experience shared between our artists and audiences.
Against the Grain Theatre are proud members of the Toronto Alliance for the Performing Arts and Opera Volunteers International.
Heather Legg is the president.
Opera Guild Address
227 Front Street East #400
Toronto, ON, Canada
M5A 1E8

Opera Guild Description
Amarillo Opera was founded in April 1988 by Mila Gibson, Opera Workshop and Vocal Professor at Amarillo College from 1982-2000. The company's first production, Giacomo Puccini's Madama Butterfly, starred Gibson who also served as producer, director, costumer and publicist. The success of that initial production led to the incorporation of Amarillo Opera.  BRAVO, the Amarillo Opera membership support group, was established one year later with 75 charter members under the leadership of Founding President Dr. Bill Byrd.
Sandra Pelfrey is the guild president.
Opera Guild Address
3307 Lometa Drive
Amarillo, TX

79109

Opera Guild Description
Founded in 1973, the Opera League of Tucson is Arizona Opera's original volunteer and support organization.  Serving the city from Oro Valley to Green Valley, Opera League members enjoy exclusive events from gourmet dining and cocktail socials, to special concerts,  themed fundraisers, and  management of the Shopera at the Opera, our pre-show and intermission gift shop that showcases crafts and jewelry from some of Tucson's finest local artisans.
Patricia Coyne-Johnson is the League president.
Opera Guild Address
1905 E. Camino Miraval
Tucson, AZ
85718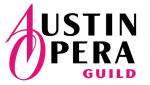 Opera Guild Description
The Austin Opera Guild's mission is to help provide cultural nourishment to the Central Texas community, as well as provide financial support to Austin Opera.
Guild members enjoy the company of other music lovers through educational and social events and volunteer opportunities throughout the opera season.
The Guild is an organization that focuses on volunteer service to the Austin Opera company, opera enrichment for our members through social and educational opportunities, and fundraising through Special Events. Austin Opera Guild members plan and assist with fundraising events, like our signature Serenata Wine Dinner & Auction and our fabulous opening night dinners; welcome our visiting artists to Austin; and present educational programs for local schools and our members.
Almost 300 members make up the Guild, a lifeline for the company and our Central Texas community. There is nothing more rewarding than donating your time, energy, and talent to the Austin Opera. 
Cathy Shuler Collins is the guild president.
Opera Guild Address
3504 Winding Creek Drive
Austin, TX
78735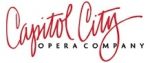 Opera Guild Description
Capitol City Opera Company was formed in 1983 to provide Atlanta area classically trained singers the opportunity to learn and perform complete opera roles and to continue to develop their post-graduate vocal and acting skills on a professional level. Since its inception, the company has flourished as the only opera company in the southeast that primarily helps local singers establish their careers. We present high quality, innovative and exciting opera theater.
Capitol City Opera Company has created many recurring programs that benefit all ages and demographics of the general public and has toured throughout the Southeast and also Italy. Currently the company performs to opera theater shows per year, a monthly restaurant series (Dinner and a Diva), a vocal competition, touring Madrigals, touring gala singers, a summer pops concert (On The Light Side), and an astonishing 150-200 performances solely for children. 
Michael Nutter is the interim president.
Opera Guild Address
1266 West Paces Ferry Road NW #451
Atlanta, GA
30327

Opera Guild Description
In a Lyric Opera Chapter, opera lovers of all ages get together to enjoy lectures, musical performances, special events, volunteer opportunities, and each other's company. Each chapter is chartered with the dual purpose of raising money to enhance educational outreach programs and generating support for Lyric Opera of Chicago. The Chapters' Executive Board is the umbrella organization that directs and coordinates activities in the Chapters in the Chicago area and southern Wisconsin.
Rick Greenman is president.
Opera Guild Address
20 N. Wacker Drive
Chicago, IL
60606

Opera Guild Description
The mission of the Chattanooga Symphony & Opera is to inspire, engage, and enrich the greater Chattanooga community through music and music education.
There are a variety of ways to volunteer at the CSO, not just on concert nights.  Volunteers are found in our box office every day, at the front door of the Tivoli, working a registration table at UnCorked!, or preparing mailings in our conference room.  We are constantly looking for ways to include volunteers in our day-to-day operations, our concerts, and other special and community events.
Samatha Teeter is the executive director.
Opera Guild Address
701 Broad Street
Chattanooga, TN
37402

Opera Guild Description
The Cincinnati Opera Guild is an organization of more than 100 committed volunteers who are dedicated to supporting the Opera. For more than a half-century their activities have promoted awareness, generated public interest in the company and deepened understanding of the art form. They bring many forms of expertise to advance the organization — from fundraising to education and outreach. Their support is essential to a vast array of ongoing activities and events, and they are among the Opera's most enthusiastic ambassadors in Greater Cincinnati.
Guild members encourage appreciation of opera as an art form and help the Opera with various fundraising activities. They often provide logistical support for seasonal activities such as dinners before opera performances and the information station in Music Hall's lobby. The Opera Guild Opera Ball is the most significant annual fundraising event in support of the Opera's budget.
The Guild President is Virginia Cover.
Opera Guild Address
1243 Elm Street
Cincinnati, OH
45202
Opera Guild Description
Des Moines Metro Opera is unique in many ways among local arts entities and regional opera companies. The company is particularly proud of its guild chapters that encompass a nearly 150-mile radius from our home offices. DMMO would not be able to generate the reach and scope of its activities without the tireless work from its four guild chapters in Ames, Des Moines, Indianola and Newton. Together, they make up a corps of volunteers that assist the DMMO office in many ways.
Michael Egel is the General and Artistic Director.
Opera Guild Address
106 W Boston Ave
Indianola, IA
50125

Opera Guild Description
The Erwin H. Johnson Memorial Fund, Inc. is a not-for-profit corporation supporting and promoting opera in Western New York and especially the idea of a dedicated performing arts space for opera and ballet.  Our organization, established in 1988, commits a significant amount of donations received to our established endowment fund and to grants for opera- related projects and education, especially for the youth, in Buffalo and the Niagara region.
As continuing advocates of opera, our work includes:
· Performances in the form of children's tickets
· Annual scholarship for a nominated young vocalist from a local studio to continue vocal lessons
· Material support to local musical organizations
· Opera outreach programs for children and seniors
· Offering three concerts each year to the community
· Coordinating and promoting National Opera Week in Buffalo/Niagara
We are also proud of EHJ Memorial Fund, Inc.'s, Singing it Forward outreach program, created especially for children to bring classical, operatic, and musical education to WNY schools throughout the year.  It has been so successful, that an adult version is now available for the community.
Dr. Anastasia Johnson is president.
Opera Guild Address
PO Box 566
Buffalo, NY
14207-0566