Opera Conference 2022 is planned for Minneapolis / Saint Paul May 18-21, 2022.  In a weekend of conferences, performances, workshops, and socializing both opera professionals and volunteers meet to share information on the state of the art.  OVI will have sessions and events for and about volunteers.  Heading up planning for OVI will be new Board member John Kupris (left), whose long experience in non-profit management and Minnesota Opera is bound to make this an exceptional weekend.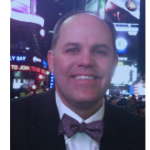 More information will be available on this website and from OPERAAmerica as it becomes available.
######
If you missed a session of our OVI Virtual Conference 2021 you can view the presentations by clicking the links below. 
Week 1: Running Effective Meetings in a new Online World
Presenter: Julie Todaro, Vice President of Resource Development, Boys and Girls Club of Lee County, Ft. Myers, FL
Julie has over 30 years' experience as a fundraising and marketing/ communications professional. Clients have included corporate companies and non-profits, where she has provided operational assessments and implemented strategies in areas of business planning and development.
OVI 2020 Grant Recipient: Central City Opera  Presenter: Karen Ritz, OVI Southwest Regional Director and Immediate Past President of Central City Opera Guild.
Week 2: Messaging Made Simple: Digital Media Tips to Supercharge your Promotions and Gain More Supporters
Presenter: Jani Farlow Spede, President, Spede Public Relations
Jani has 20 years of executive-level leadership experience providing marketing strategy and management services to help businesses accelerate growth. For over a decade, Jani has supported senior executives at one of the largest technology consulting firms in the world with crises management, speech writing, podcast and book promotions, blog development, social media management and many other services. In addition, Spede PR serves as the public information officer for the National Association of School Resource Officers and provides marketing services for San Francisco Opera Guild.
OVI 2020 Grant Recipient: Young Patronesses of the Opera – Girl Scout Workshop  Presenter: Maggie Brener, Chair, YPO's Girl Scout Workshop