Since 1994-95, Opera Volunteers International has honored over 100 individuals and support groups who have made outstanding contributions to their opera companies and to their communities. Partners in Excellence recognition also may be extended to support groups to recognize an important milestone or achievement.  Recipients of a Partners in Excellence Award are recognized for their achievements at a meeting of the membership at an OVI Conference, and in OVI's various publications.
Each Partner in Excellence has been recommended, in writing, by the president of an OVI member Support Group; two additional letters of recommendation are required from senior, appropriate, involved persons who are familiar with the person or organization being nominated (eg, opera company general director or board president, music school department head, school district superintendent.) Nomination forms follow the listing of this year's award recipients.
2019 Partners in Excellence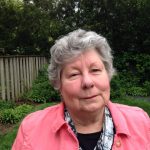 Virginia "Ginny" Cover has been named a Partner in Excellence by Opera Volunteers International. She was nominated for this award by Cincinnati Opera.  Ginny has been an enthusiastic leader with the Cincinnati Opera Guild for more than 30 years.  Besides being an inspiring Guild President 2016-2018, she has chaired fund raising events, served as program chair, as an advocate for the education department and participated fully in all Guild activities.  Most of all Ginny has tirelessly provided leadership and volunteer devotion to increase membership diversity and promote the value of opera in the community.  She assesses the need, rolls up her sleeves, goes to work, stays until the end, and never asks for recognition.
Calien Lewis has been named a Partner in Excellence by Opera Volunteers International.  She was nominated by Opera Maine.Calien has been a
volunteer extraordinaire for Opera Maine throughout the company's 25-year history. She has shared her invaluable legal expertise to ensure Opera Maine's policies and procedures are all inclusive and supportive of the company's best interest. Calien's willingness to take on tasks ranging from greeting and directing guests at events to researching and presenting historical pre-opera programs for 300 people show a dedication, selflessness and versatility that have been important to Opera Maine's community engagement and overall success.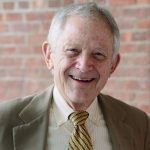 Thomas Simpsonhas been named a Partner in Excellence by Opera Volunteers International. She was nominated by The Glimmerglass Festival Guild.  Tom has been active with the Glimmerglass Festival for the past 15 years, serving as Vice President, President, and Treasurer, as well as the Guild's Liaison to the Board of Trustees.  He has had an impressive and inspirational impact on both the Festival and the Guild.  Tom helped develop the Guild's "Talking Opera" series and spearheaded an initiative to present free preview talks before MET HD broadcasts. Tom has recorded more than 3000 volunteer hours over the past 10 years and he exemplifies an OVI Partner in Excellence.
The deadline for application is February 1.   Click here for the Partners in Excellence Nomination Form for 2020.