Northwest Region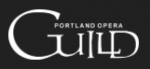 Address:
P.O. BOX 25028, PORTLAND, OR
97298
Opera Guild Description:
Founded in 1960 by a group dedicated to supporting opera in Oregon, Portland Opera Guild has evolved into an organization that generously supports opera projects and also has a portfolio of unique responsibilities and events that it manages for guild membership.
From outstanding luncheons featuring performances by local singers, picnics at Opera in the Park sponsored by SummerFest Portland, to acting as volunteers in coordination with the Metropolitan Operation National Council Auditions, Portland Opera Guild blends social time and networking with many other meaningful educational and philanthropic programs.  Our Guild Newsletter, the Coloratura, and OperaTunities listing of local opera events, as well as social media listings of performances, keep our members and the public informed about Opera.
Rodney Mazour is the guild president.

Address:
PO Box 5745
Lynnwood, WA
98046
Opera Guild Description:
The Seattle Opera Guild has been providing educational and social opportunities for its members since 1956. Through its fundraising activities, the Guild has raised $65,000 each year for donation to opera-related organizations. The bulk of the money has gone to Seattle Opera, but other recipients include King county libraries, Metropolitan Opera National council—Northwest Region and Northwest Opera In schools Etc. (NOISE).
The eleven Preview Groups of the Seattle Opera Guild are essentially independent in the manner in which they operate their previews and special events. Each is a close-knit social group, whose members cherish the associations that they form through group activity. Each group is expected to raise a significant amount of money each season to supplement the funds available to the guild for donations, and each group chooses different methods of doing this. The groups are organized primarily along geographical lines, but there is nothing mandatory about this. People generally join a group to be with friends, or to enjoy previews at a time and location that they find convenient.
Gayle Charlesworth is the guild president.