North Central Region

Address:
1850 Farnam Street
Omaha, NE
68102
Opera Guild Description:
Opera Omaha, the only professional opera company in Nebraska, began in 1958 as the Omaha Civic Opera Society, a volunteer association. With tremendous community support, it became a fully professional opera company by 1970.
The Omaha Civic Opera Society was founded to meet two needs in the community:
To provide quality opera entertainment through a community-wide organization
To provide an operatic showcase for the promising vocal talent in the region
Opera Omaha produces a season of original mainstage productions, presented at the historic Orpheum Theater, and smaller productions and musical events throughout the community. Opera Omaha is internationally known for its productions of eight world premieres and four American premieres of classical masterpieces, and is highly regarded regionally for an extensive education and outreach program that annually reaches thousands from elementary school through adulthood.
Roger Weitz is the general director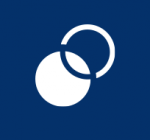 Address:
1850 Farnam Street
Omaha, NE
68102
Opera Guild Description:
The Opera Omaha Guild is a group of men and women dedicated to supporting the Company with fundraising and opera education efforts. Members plan and promote events such as Cotillion (etiquette classes for area sixth graders), an Annual Gala, the Burgers & Bordeaux chef competition, and Spirits of the Season wine event.
April Nebel is the guild president.

Address:
1043 Grand Ave., #189
St. Paul, MN
55105
Opera Guild Description:
 The Twin Cities Opera Guild, Inc., an independent non-profit organization, is dedicated to opera education and outreach, both in the schools and for the general public, in the seven-county metropolitan area and throughout the State of Minnesota.
The Opera Guild helps finance delightful musical productions staged by students who work on their own sets and costumes and perform as members of the orchestra and cast. We sponsor special student matinees at operas produced by the Minnesota Opera and other local performing groups. Professional singers and musicians visit schools for interactive programs with students. During the calendar year 2017, over 29,000students participated in Twin Cites Opera Guild education programs.
In addition to our school programs, the Opera Guild awards annual scholarships to young singers through the Metropolitan Opera National Auditions program and other established programs for young singers.
The Twin Cites Opera Guild is a national pioneer in opera education for children, introducing students to opera and quality music.  Limited opportunities of this in today's school systems create ever-increasing demand for our resources.
July Berge is the guild president.