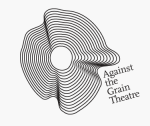 Opera Guild Description
Since 2010, Against the Grain Theatre has been making waves in Canada's classical music scene.  Offering everything from Mozart, Handel, Schubert and Puccini to Britten, Messiaen, Janáček and Kurtág, we have made it our mandate to exhibit fresh, daring re-interpretations of classical repertoire. We perform in nontraditional spaces — courtyards, bars, Victorian mansions, wedding halls — and with scaled-back accompaniment, such as a string quartet or piano, to bring out the full force of operatic singing in close quarters.  The result?  A thrilling, intimate, and unforgettable experience shared between our artists and audiences.
Against the Grain Theatre are proud members of the Toronto Alliance for the Performing Arts and Opera Volunteers International.
Heather Legg is the president.